Why Proland?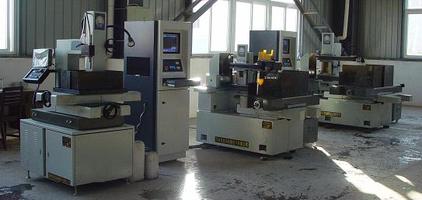 Experience and Volume. Proland has been in the import-export business for almost a decade, after spinning off from a government owned trading corporation. Our team of professionals is well-versed in international and domestic China trade, and moves many container loads of product each year.


The Quality of Our Factories and Suppliers. Proland is committed to providing the best business transaction possible and so we place a heavy emphasis on quality. The company's factories and suppliers are held to high standards and we actively cultivate and maintain the relationships so as to ensure top-notch quality. Any new potential suppliers are carefully vetted through screening, sample requests, and product pilot runs.


The following is an example of a current factory we utilize:
Factory X is our main supplier of auto parts and accessories. They are considered part of China's "Auto Town" and have been producing auto products for OEMs for over a decade. OEMs they partner with and are authorized suppliers for include Chrysler, Jeep, Volkswagen, and Toyota. Factory X uses advanced testing instruments to inspect their products, and have received multiple certifications such as the ISO-9000 quality system certification and ISO/TS16949, as well as CCC and E-Mark.


Customer Service and Ease of Doing Business. Proland believes in building strong foundations for long-term, mutually beneficial partnerships, and therefore has a dedicated team for each of its main business areas. For example, auto parts and accessories trade with the US, or construction materials trade with Europe. Our customers can rest assured that they are speaking with knowledgeable trade professionals dedicated to their specific business interests.